Chiropractor
Giana Backes D.C.
Dr. Giana grew up in the small town of Hurley, WI. While in high school, she had a few sports related injuries where chiropractic helped get her back to playing the sports she loved. She always knew she wanted a career in the medical field and thought she would become a pediatrician, however, after graduating from UW-Stevens Point with a degree in Biology, she took a year off to decide what profession was the right fit for her.
During this year of personal discovery, she worked in a hospital as a CNA and enjoyed the patients but had a hard time with the medical paradigm. She realized patients would get healthy enough to go home but many would return within weeks with the same health concerns. In her mind, she knew there had to be a better way to help these people live healthier and happier lives. That is when she decided to become a chiropractor.
Dr. Giana attended Palmer College of Chiropractic and graduated as Valedictorian of her class. She enjoys taking care of all ages but has a passion for helping children and families. She has been granted Certification by the Academy Council of Chiropractic Pediatrics (CACCP) and is Webster certified.
In her free time, you can find her spending time with her two children and husband Jon. As a family they enjoy being outside gardening, going on walks and spending time on the water.
---
associations and membership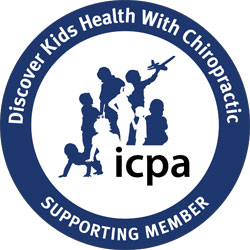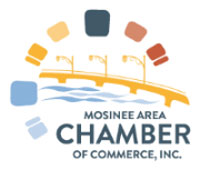 Office manager
Jon Backes
Hello everyone! My name is Jon and I'm Dr. Giana's husband. Before I joined the team at BFC, I spent 15 years as a fire sprinkler designer. When my wife opened in September of 2021, I never really gave it much thought of joining her practice, but once things started getting busier for her and I saw how much fun she was having, we came to the decision to have me jump onboard the team.
Much of my job duties here will involve me completing the necessary tasks my lovely wife does not enjoy doing (anything with numbers or spreadsheets). However, I will also be the one to greet you and your family when you walk through the door. I do love sharing stories and listening to stories! My goal here is to make sure everyone receives a warm welcome and first-class chiropractic care. All our patients are important to us. Not only from a health care standpoint, but on a personal level as well.
About me…. I love the outdoors. Golfing and fishing are two of my favorite hobbies. I also compete in team bass fishing tournaments with my father. If I'm not doing those things, you can find me playing outside or going for bike rides with our two beautiful children, Carter and Sofia. I also enjoy traveling with my wife and exploring new places together.
OFFICE HOURS
---
Monday
9:00am - 12:30pm
2:00pm -5:30pm
---
Tuesday
2:00pm -5:30pm
---
Wednesday
9:00am - 12:30pm
2:00pm -5:30pm
---
Thursday
9:00am - 12:30pm
2:00pm -5:30pm
---
Friday
Closed
---
Saturday
Closed